Why We Recommend
1/2 Block from Live Times Square Ball Drop
Premiere NYC Attraction
DJ & Dancing
Open Bar
Face painting for your kids by Sillycheeks
Over 500+ Amazing Exhibits
Champagne Toast at Midnight
Overview
Ring in New Year's Eve 2020 in Times Square, New York with a night of amazing and unbelievable happenings at Ripley's Believe It or Not! Make this New Year an unforgettable experience as you journey through the labyrinth of strange and wonderful sights. We know that Ripley would be the first to believe that this NYE party will be the thrill of the year.
Ripley's, Believe It or Not, will be a New Year's Eve event full of excitement and wonder. Marvel at unique and electrifying artifacts from all corners of the globe in the Odditorium, or test your skills on Ripley's SMASH DASH. Your NYE ticket includes it all the evening's perks, inducing a 4-hour premium open bar for guests 21 and older. Have the most fun dancing the night away with a live DJ performance, playing top tracks from all genres, including Top 40, dance, and rock.
Ring in the New Year properly with complimentary party favors for all guests, a champagne toast at midnight for the parents. In addition to the drinks and entertainment, you will have access to all that Ripley's Times Square has to offer. Explore and discover over 500 artifacts and over 20 galleries in North America's largest Ripley's attraction<
Smash Dash - Compete against the clock or challenge a friend in this fast-paced game of reflexes.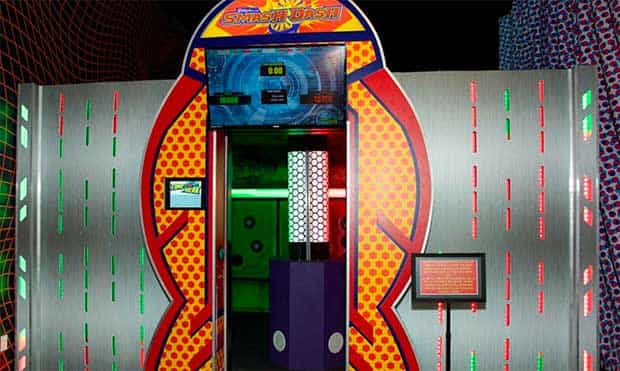 The Black Hole - Prepare to be dazed and amazed in the Black Hole, as time and space become irrelevant.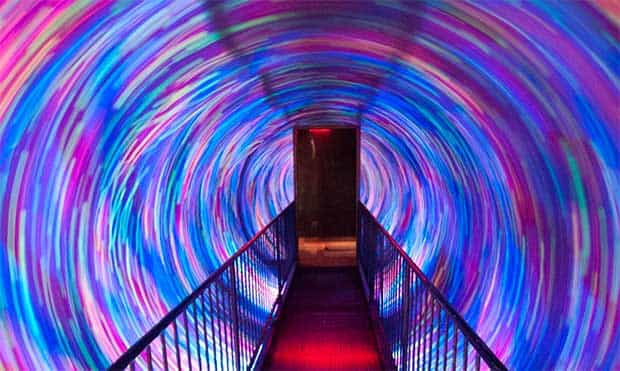 Ripley's Relic - Solve a series of intricate puzzles in this interactive escape adventure for ages 5 and up.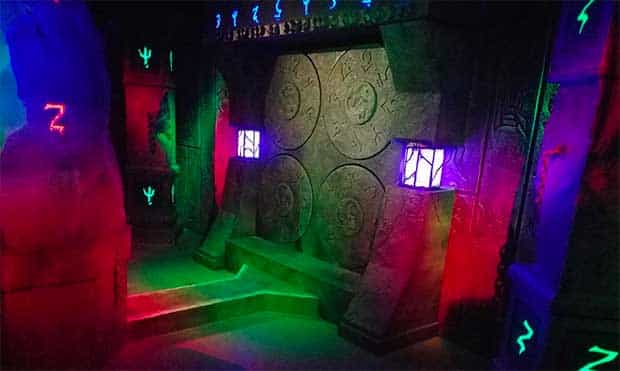 Silly Cheek's Face Painting - Your kids will have a blast on New Years with getting their face painted their favorite characters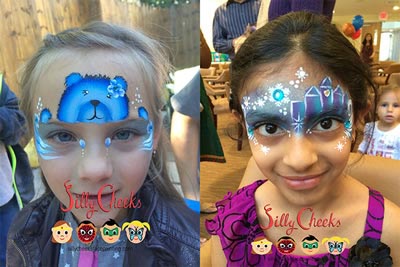 ** - Attractions and amenities available First Come First Serve **
Ripley's Believe It Or Not is a historic venue and the perfect family-friendly space to celebrate this NYE. Conceived by Robert Leroy Ripley, a baseball player, cartoonist and an obsessed collector of weird and wonderful oddities, he opened his first Odditorium at Chicago's World's Fair in 1933. His collections of artifacts from his travels all over the world since then, have sparked cartoon strips, multiple T.V series, and Ripley's Believe It Or Not theatres all over the world. Each gallery from Niagara Falls to Kuala Lumpur houses its own unique collection of rare finds. Here in New York City's Times Square location, you can explore over twenty galleries of incredible exhibits, interactive displays and even artifacts collected by Ripley himself! From the incredible Two-Headed Calf to the amazing Albino Giraffe, the world's largest collection of authentic Shrunken Heads and more is all here to wow you. Ripley's Believe It or Not on New Year's Eve is an experience that has to be seen to be believed. 
Buffet Finger Food Menu Served From 8PM-11PM:
Chicken Tenders
Boneless Wings
Mini Pizza 4 trays
Mini Rice Balls
Penne a la Vodka
Potato Croquettes mini
Cocktail Meatballs
Hors D'oeuvres Wraps
Tortellini Salad
Pasta Supreme
Brownies
Dozen Cookies
NOTE: Strollers must be checked upon arrival and are not permitted within the attraction.
What to know
Start Time
December 31, 2023 at 8:00PM
END TIME
January 1, 2024 at 1:00AM
ADDRESS
234 West 42nd Street
New York City, NY 10036
VENUE TYPE
NYC New Years Event Space / Attraction
AGE REQUIREMENT
All Ages

CAPACITY
500
OPEN BAR
YES | Standard Open Bar
from 8 PM - 12 AM
FOOD SERVED
YES | Assorted Buffet Finger Foods
from 8-11pm
TICKETS START AT
$119